At Olivieri®, we recognize that the preparation of lasagna is essential to restaurant owners and their customers, given the popularity of this classic Italian dish. The difference, however, between a perfect lasagna and those which fall short of expectations can often be down to a few basic steps and simple ingredients.
There are a number of techniques that help chefs to prepare the perfect lasagna. While these are common knowledge to some, they are often overlooked by others. We have compiled our own set of recommendations, with regards to ingredients and cooking tips, in order to help restaurant owners and their chefs prepare lasagna to the highest standard.
When it comes to the preparation of any dish, the first step to success is selecting high-quality ingredients. Doing so, and using them correctly, can help any establishment to stand out against its competitors. In the case of lasagna, there are three key components to consider.
Lasagna Sheets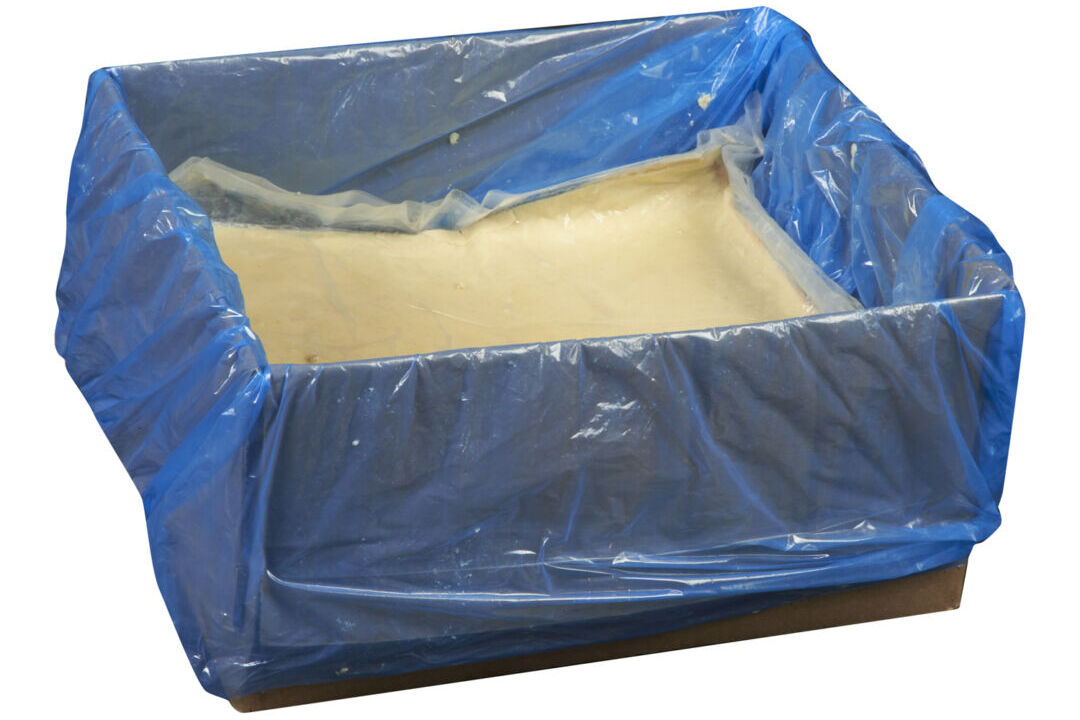 Use Olivieri® Lasagna Sheets for thin and smooth sheets of fresh pasta that bake up nicely with your favourite sauces and toppings. This pasta is made with high-quality ingredients including durum wheat semolina and eggs. Furthermore, it contains no artificial colours, flavours, or preservatives.
Thaw and use! There is no need to boil our lasagna sheets before layering or rolling them with sauce and toppings. They are oven-ready, allowing kitchen staff to prepare exquisite oven-baked, fresh-tasting meals with half the work and in less time. What's more, Olivieri® guarantees consistency your guests can count on, no matter which chef is making the lasagna.
Tomato Sauce
Gourmet Tomato Sauce
This marinara-style Gourmet Tomato Sauce is made with ripe, juicy tomatoes that provide a desirable texture.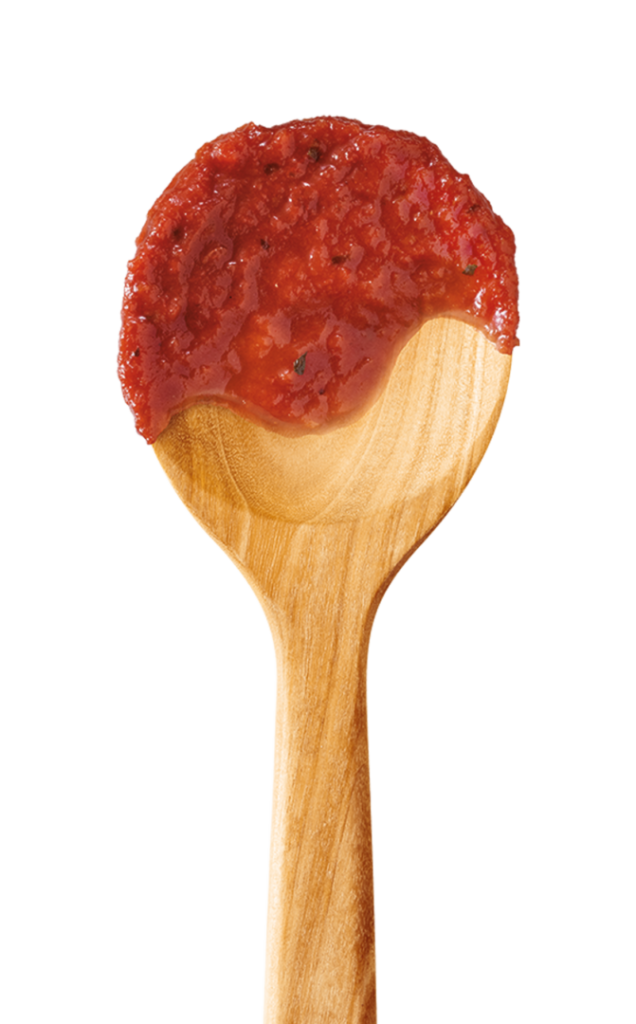 Made with high-quality ingredients, which can improve the overall taste and quality of dishes.
Complements a wide range of dishes, from spaghetti to 3 Formaggi Tortellini
Can be kept frozen and thawed in advance.
Saves time and money in the kitchen, as it eliminates the need for making sauce from scratch.
The fresh-tasting quality of this pasta sauce works particularly well when consumed with a serving of spinach ravioli with sausage and mushrooms. It brings an authentic Italian flavour to dishes that all can enjoy.
Roman Meat Sauce
This sauce is composed of authentic flavours from the heart of Italy. It can be spread inside lasagna layers for extra flavour since it pairs well with meat as the names suggest.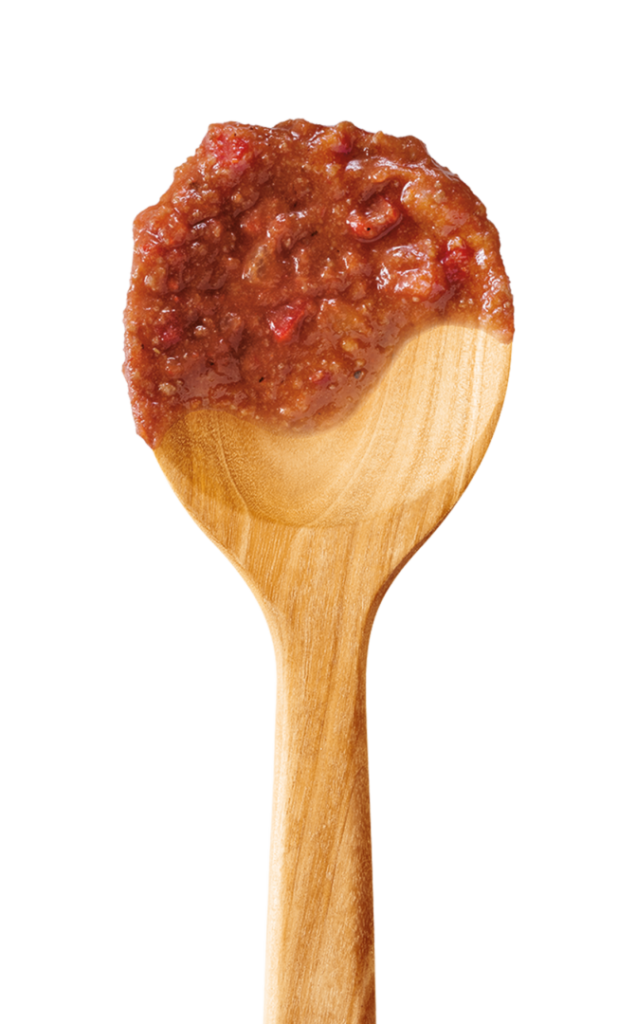 Shelf life of 15 months.
Also known as Ragù alla Romana, it offers a unique and authentic taste that can add variety to a restaurant's menu.
Can be used in a variety of dishes, including pasta, lasagna, and more.
Made with high-quality ingredients, Roman Meat Sauce is a cost-effective and versatile ingredient for any restaurant looking to add a touch of authentic Italian flavour to their menu.
Pesto Sauce
Pesto sauce is one of the most popular sauces in the world for a reason: its flavour can easily improve the taste of many meals. Pesto Alla Genovese, made from fresh basil leaves and other ingredients, has its origins in Genoa, Northern Italy, and is used in a variety of meals that go beyond pasta.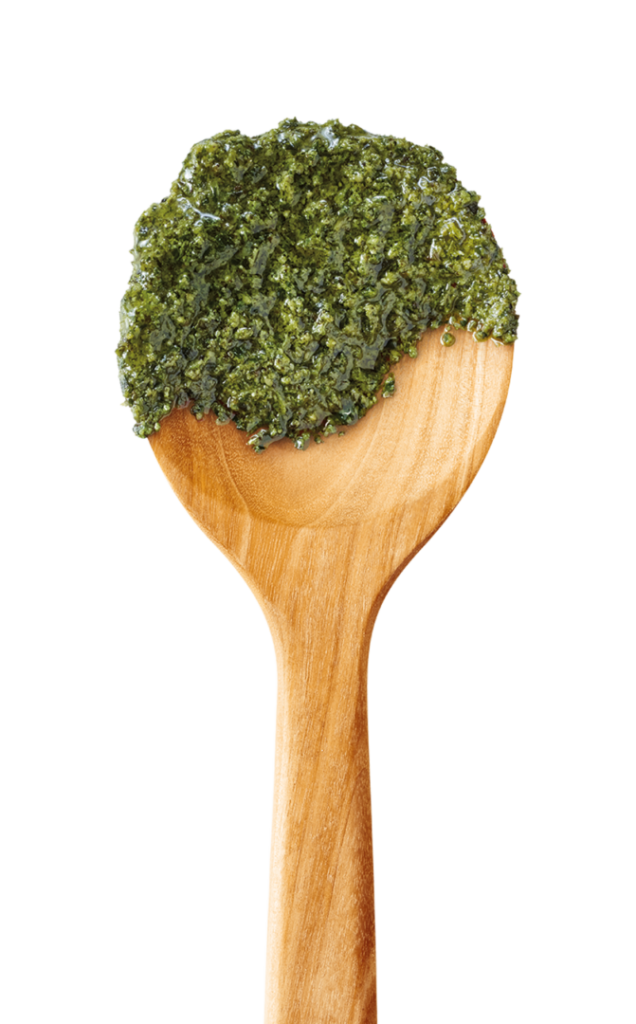 Olivieri® Basil Pesto Supreme is versatile and may be used as a pizza topping, salad dressing, appetizer and dip sauce, sandwich spread, and pizza garnish. It also makes a fine addition to lasagna preparation.
It's worth remembering that there is not a singular way to make lasagna so make a house lasagna that your guests crave. We will take you through our tried and true methods, and then you can personalize the plate according to your clients' palates.
The Classic Method
The classic old-fashioned style of lasagna is made up of just a few high-quality ingredients. To begin, you can use our delicious Olivieri® Lasagna Sheets with either a housemade or Olivieri® Gourmet Tomato Sauce. Then all that is needed is extra lean ground beef, vegetables, and cheese. Only 20 minutes of prep time is required, meaning chefs can let the oven do the rest of the work, giving them more time to attend to other tasks in the kitchen. Another benefit is that this dish can easily be adjusted to suit the dietary requirements of vegetarian customers. In the vegetarian equivalent, ground beef can be replaced by a meat-free substitute such as tempeh, vegan mince, or extra vegetables.
A Zucchini Variation
While it's true that lasagna is typically considered a heavy dish, there are alternative methods of making it which contradict that assumption. When using a meat-free option, lasagna can be a far lighter meal.
Zucchini lasagna can satisfy the needs of vegetarian customers.
As a more unique menu item, it offers variation
It can be sourced at a low-cost
Menu Idea: A noteworthy example of this is a Roasted Zucchini Lasagna which uses zucchini in place of meat. Follow these steps for a delicious dish: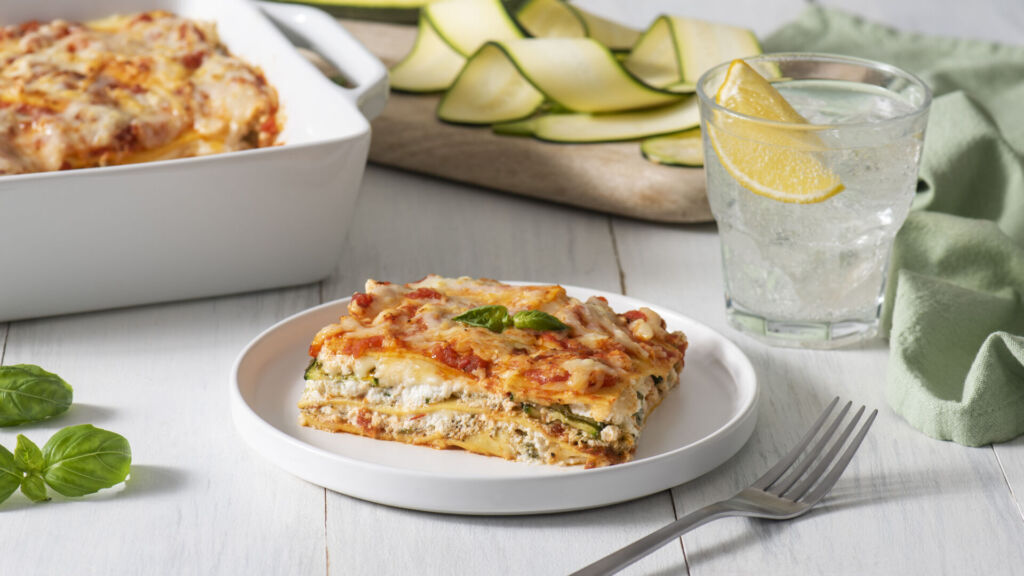 Thaw Olivieri® Lasagna Sheets.
Preheat oven to 218º C (425ºF).
Marinate slices of zucchini with Olivieri® Basil Pesto Supreme.
Bake until golden and tender, then set aside.
Spread some of our Gourmet Tomato Sauce on the bottom of the lasagna pan.
Layer Lasagna Sheets, tomato sauce, roasted zucchini, ricotta cheese, and mozzarella cheese in a baking dish. Repeat until the lasagna dish is full.
Top with more tomato sauce, mozzarella and Parmesan.
Cover lasagna and bake.
Slice and serve.

Menu Tip: Vary your menu by featuring the freshest vegetables: zucchini is in season May to August, while eggplant is in season July through October!
Making Lasagna Roll-ups
There are some clear advantages to making Lasagna Roll-Ups instead of going for the classic method.
After roll-ups have been baked, no resting time is required.
The ingredients are spread over the lasagna sheet and then rolled up and tucked away, which means there is no need for layering.
Roll-ups offer an alternative to traditional-style lasagnas, enabling your menu to stand out against competitors.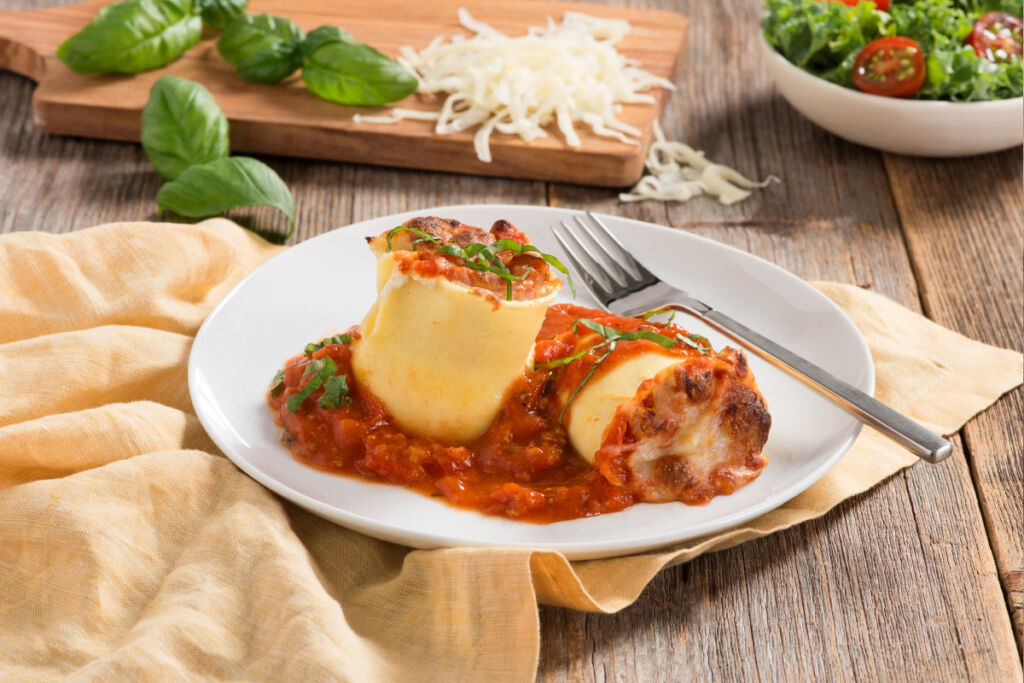 To make just follow these steps:
Thaw Olivieri® Lasagna Sheets overnight.
Preheat oven and grease a muffin pan. Ladle Roman Meat Sauce into each cup.
Stir together ricotta, mozzarella, salt and pepper. Then spread cheese mixture onto each individual lasagna sheet, roll up sheets, cut into thirds, and place the individual rolls in the muffin tin. Fill with remaining sauce, sprinkle mozzarella on top.
Bake and serve!

Presentation Tip: Top with fresh basil leaves for that added chef's touch.
With the right set of ingredients and a number of preparation methods, you are ready to get started. When it comes to both quality ingredients and ways to prepare them for customers, Olivieri® will help you get the best out of Italian cuisine. Follow @Olivieri on social media to stay on top of the latest culinary innovations.